5/26/21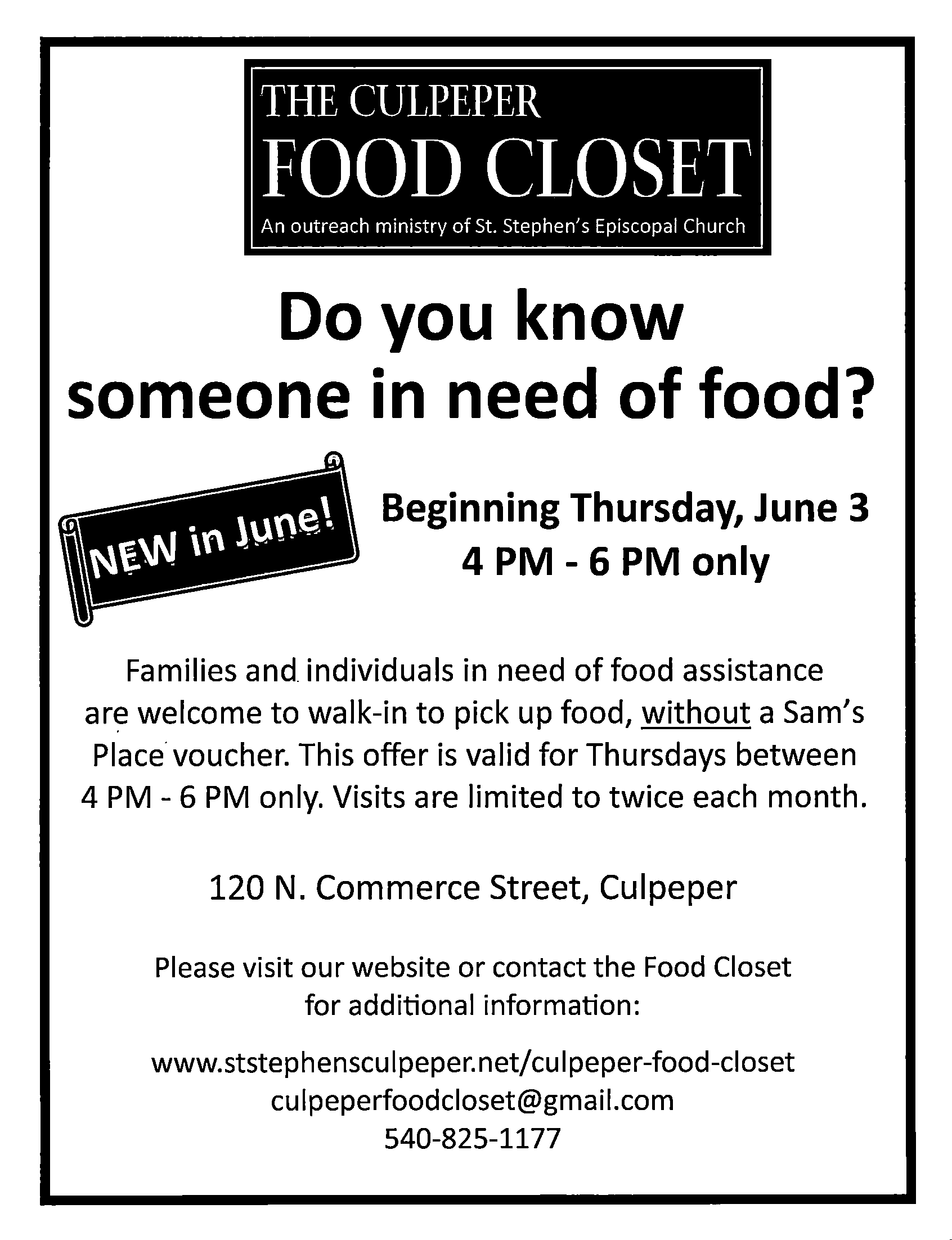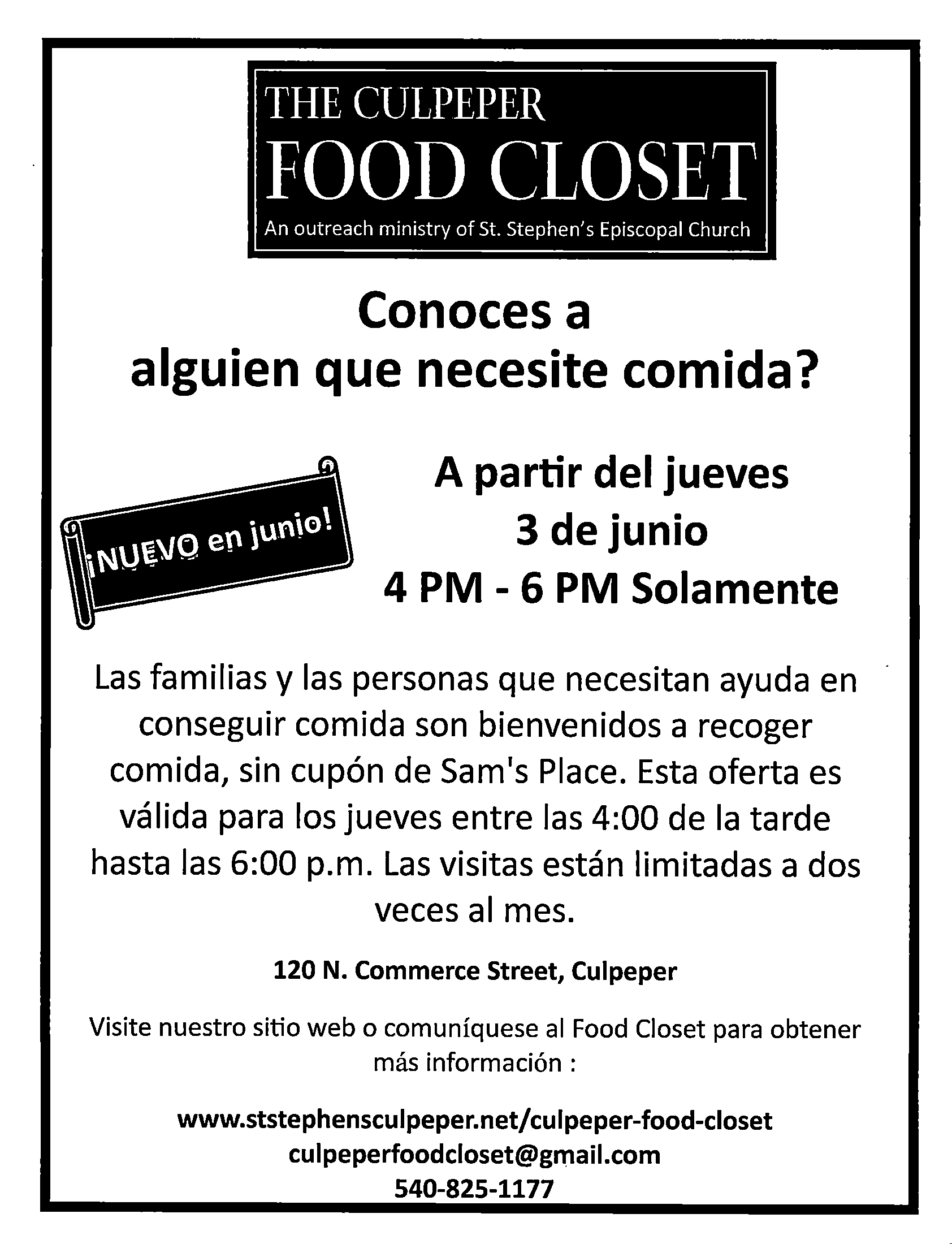 Child Care Subsidy Eligibility Expansion Information Session
Below please find information regarding two upcoming Child Care Subsidy Eligibility Expansion Information Sessions.
We hope you will join us for an overview of the eligibility opportunities available now through July 31, 2021. Discover new options for families, and learn how to get families connected with Child Care Subsidy. Invite your partners and bring your questions! We look forward to working with you to serve families and children across Virginia.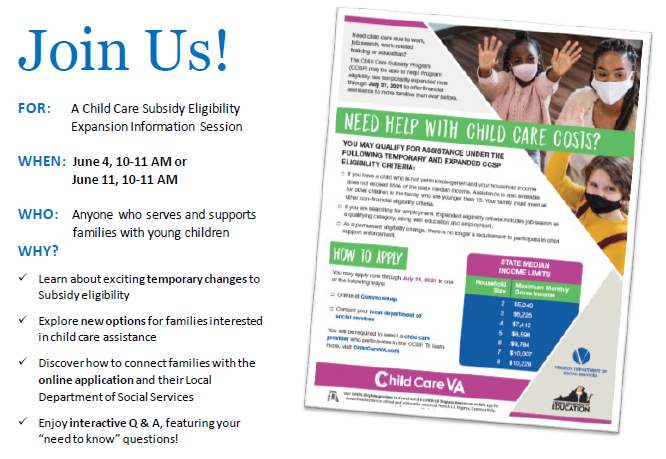 5/25/2021
Need Groceries?
Reva Fire Department Food Distribution on May 26th 2021 from 10:00am – 11-30am.
See attached flyer here