7/29/21
School Supplies Giveaway
---
7/28/21
Cooling Station Information
Culpeper County will open a cooling station for County and Town residents seeking relief from the heat during the day at Culpeper Human Services, located at 1835 Industry Drive, Culpeper, Virginia.
The Cooling Station will be open from 10:00 a.m. to 4:30 p.m. from July 28, 2021 to July 30, 2021.  Public transportation is available for free within the Town Limits and on demand by calling 540-825-2456.
All visitors must follow the Covid-19 guidelines.  Seating will be arranged for appropriate social distancing. Pets, with the exception of service animals, are not permitted.
A cold-water stations will be available outside the entrance of the Culpeper Human Services at 1835 Industry Drive, at the Culpeper Career Resource Center at 219 East Davis Street and at the Galbreath-Marshall building at 1401 Old Fredericksburg Road during the same time.
For more information regarding cooling assistance services, residents should contact Culpeper Human Services at 540-727-0372, extension 358. 
Elderly residents with cooling related issues should contact Adult Services at 540-727-0372, extension 427.  In the event of a heat related emergency, please call 911.  
7/23/21
---
7/22/21
Careers with DSS
Don't forget that you can join us in helping the community! Find out more about pursuing a career with Virginia's Department of Social Services here!
---
7/21/21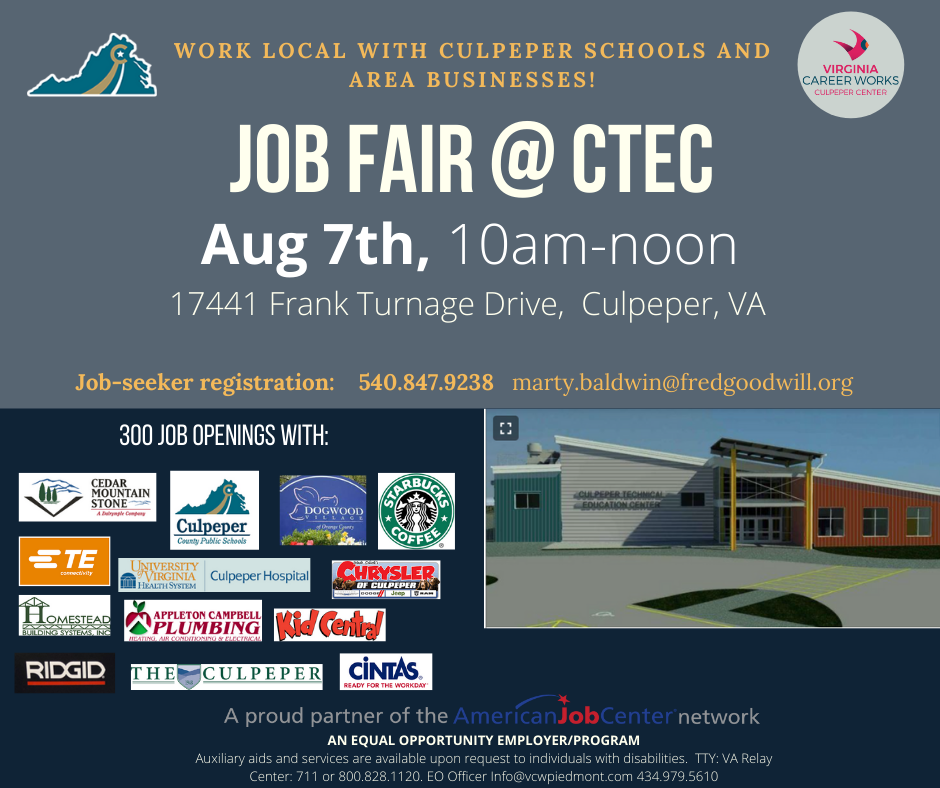 ---
7/20/21
The Piedmont Regional Adult Career and Education Programs (PRACEP) is looking for candidates to participate in their 2021-22 Paraprofessional Certification Program.  See attachment.
Pack the Patrol Car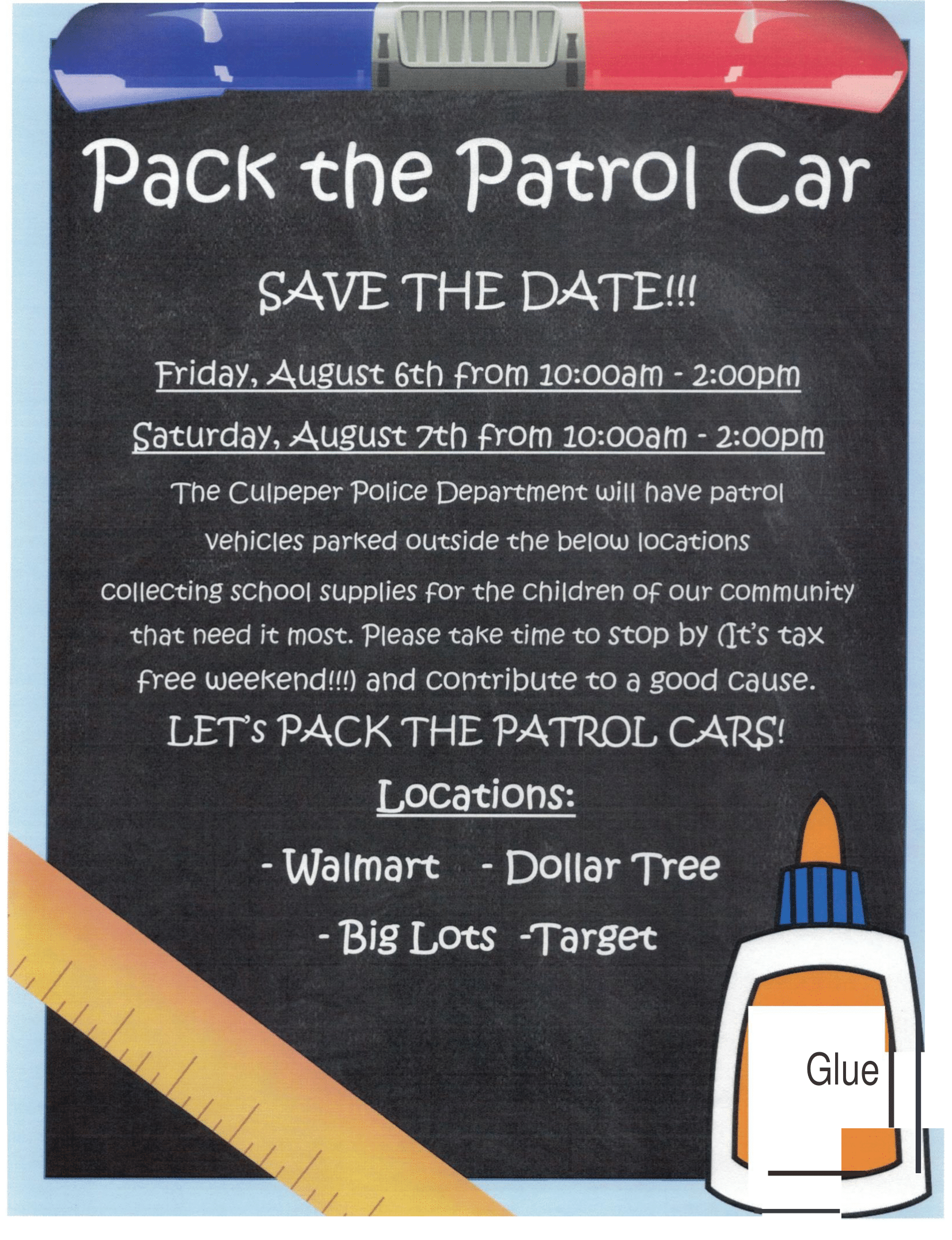 ---
7/19/21
Head Start enrollment
---
7/16/21
School supplies list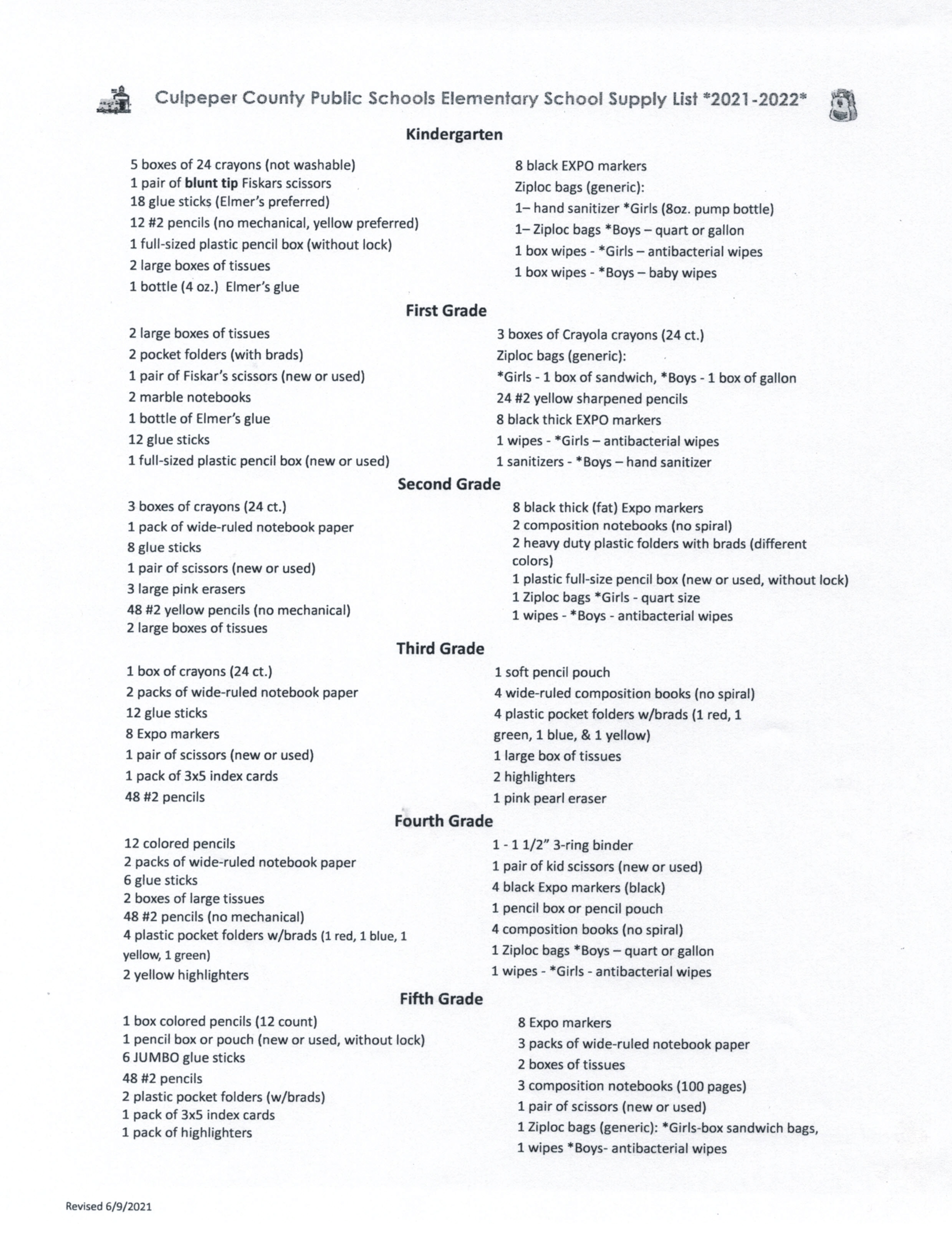 ---
7/13/21
Summer food program
Manna Church offering vaccines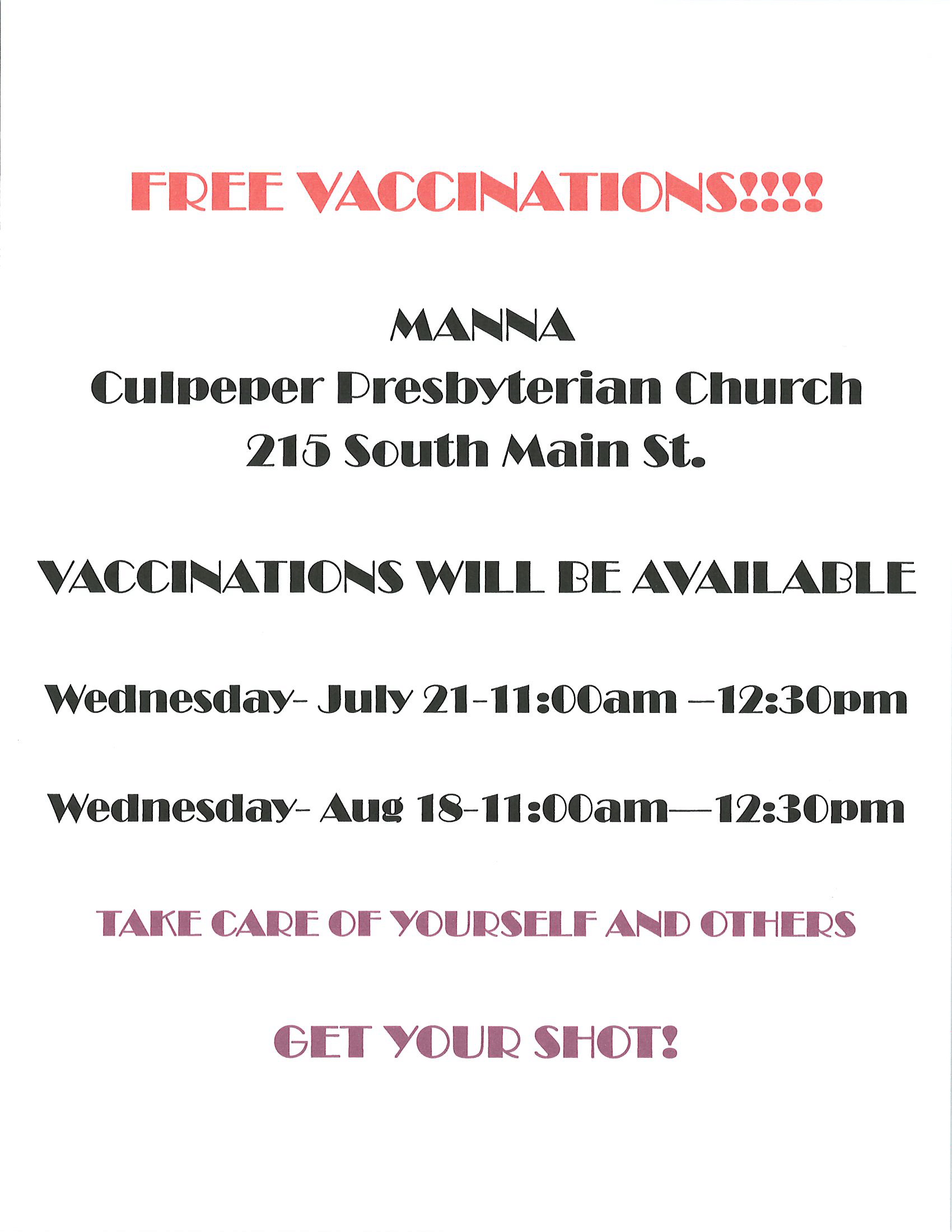 ---
7/12/21
Cleaning up Culpeper's Historic District